Commercial Real Estate


Announcements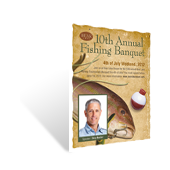 Commercial Real Estate
We offer many innovative printing services for real estate professionals. Whether you're a real estate broker, a real estate agent or a mortgage specialist, we've got real estate marketing products that can help grow your business.
We've learned a lot over the years from our clients about how to create the right print marketing collateral for commercial properties.
- Know your audience. Selling commercial real estate requires great story-telling skills. In a brief window, you need to explain what your client would look like in this space. Make sure your printed collateral tells the right story for your audience.
- Match the piece to the property. Great design can come in a lot of forms, but it's essential in real estate to match the personality of the print marketing to the property.
- Design for digital if possible. Since most commercial real estate collateral is short run, it is a great match for digital printing. However, many designers don't understand the capabilities or cost efficiencies of designing for digital. We can help.
Announcements
Bring attention to your next banquet, awards ceremony, trade show, company party, or other special event with custom announcements. Announcements are an elegant way to keep customers and employees up to date with special events in the life of your business. Whatever the event, we can help you get your message out on time and within your budget.
- Relocating your business? Send announcements with your new location information.
- Include pre-printed RSVPs and return envelopes to add a convenient call to action for recipients.
- Announcements aren't just for business. Send announcements to friends and family for personal events such as weddings, births, graduations, and birthday parties.
Contact Information

Phone:
(408) 254-8401
Services at a glance